Pokémon Go has become one of the most popular mobile games in recent years. It allows players to capture and train virtual creatures while exploring the real world.
In addition to the fun and excitement of the game, Pokémon Go can also be a great way to stay active and healthy.
However, to track your fitness data while playing the game, you need to connect it to a fitness tracking app like Google Fit. In this article, we will provide you with a step-by-step guide on how to connect Pokémon Go to Google Fit.
Step-by-Step Guide to Connect Pokémon Go to Google Fit
Download Google Fit: First, you need to download Google Fit on your mobile device. It is available for both Android and iOS devices.
Set up Google Fit: Once you have downloaded Google Fit, you need to set it up. Follow the instructions to enter your personal information, such as your height, weight, and age.
Connect Pokemon Go: Open Pokemon Go and go to the game settings. Tap on the "Niantic Social" option and select "Connect with Google Fit."
Grant Permission: You will be prompted to grant permission for Pokemon Go to access your Google Fit data. Allow it by clicking on "Allow" or "Yes."
Choose What Data to Share: Next, you can choose what data you want to share between Pokemon Go and Google Fit. You can choose to share your step count, distance traveled, and calories burned.
Start Playing: Once you have connected Pokemon Go to Google Fit, start playing the game as you normally would. Your fitness data will be tracked and synced with Google Fit in real-time.
How Do I Connect Google Fit To Pokemon Go?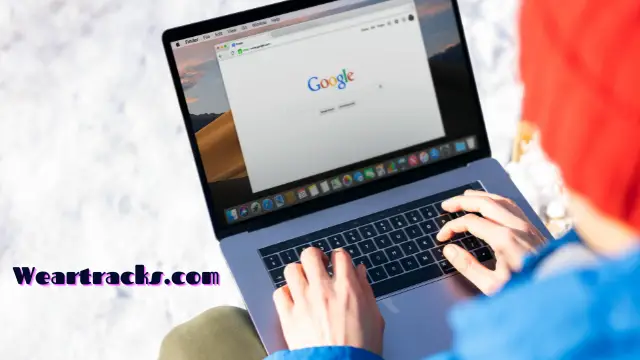 Having trouble connecting Google Fit and Pokemon Go? Don't worry, there's a simple solution to this problem: follow these steps. To start, download and install the DeFit app on your device.
Go to Settings > General, then tap on "Connected Services and Apps" and select "Pokemon Go". Once you've done this, you'll need to enable all the required permissions for the app to work.
Download and install the Defit app from the Google Play Store. You must enable Google Fit app permissions for the Defit app. Make sure you're connected to Google Fit, but don't forget to turn on Adventure Sync, otherwise, your Pokemon Go activity will not count.
Then, connect your Pokemon Go account to your Defit app and your phone. Once connected, your phone will start tracking your distances when you walk.
Ensure that the app is set to allow GPS for your Android device. You may need to enable it in the app's settings if your phone's GPS is turned off.
If you have enabled location access, make sure Pokemon GO is switched to the High Accuracy location mode. If this still doesn't work, try restarting the device. If that doesn't solve the problem, connect the Pokemon GO app to your Google Fit account.
What Is Adventure Sync On Pokémon Go?
What is Adventure Sync on Pokémon Go? is a feature in Pokémon Go that syncs your data with Google Fit. To enable this feature, you first have to enable Adventure Sync in Pokémon Go to the "AD" button to connect to Google Fit.
Once you're connected, you can walk and track your distance as you go. To disable this feature, you have to switch accounts or update your app.
Before, the only way to track your activity on the game was by manually entering it in the game. However, thanks to a recent update, this feature has been made available to all users, allowing you to keep track of your steps and activities even when you're not playing.
This feature helps you save battery power as you can log your activities even if you're not actively playing the game. It's also an effective way to track distance traveled and to keep track of the progress you've made.
The problem with Adventure Sync is that it's not recording steps taken when you're in low accuracy mode. You can fix this problem by going to your device's settings menu and toggle the switch to "Automatic Time Zone" or "Manual Timezone."
Why Is Pokémon Go Not Counting My Steps?
Your Android device's location permission may be preventing the app from tracking your steps. This happens when your phone is in Power Saving mode, which turns off certain functions required by the app to track your steps. If this is the case, you need to enable this permission again.
If this doesn't work, there are some other reasons why Pokemon Go may not be counting your steps. Read on to discover what you can do to fix this problem.
The first problem you might face is that the Pokémon GO app has some difficulty syncing with your health apps. This is due to the fact that many background processes are disabled in this mode.
As a result, you may not be seeing the most recent steps when using your fitness app. To fix this, try restarting the app. Alternatively, you may have uninstalled the app and installed a new version.
Why Is Google Fit Not Syncing With Pokémon Go?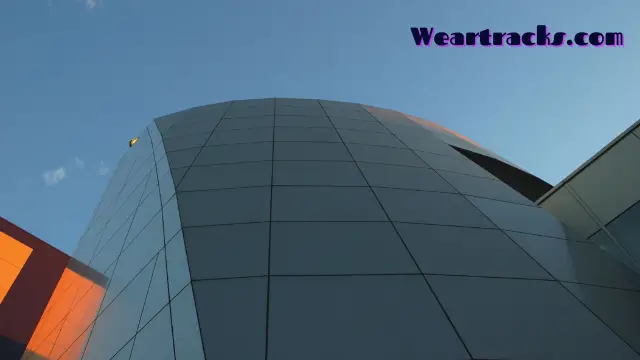 If you're trying to connect your Google Fit account to Pokémon GO, you're not alone. This problem affects most smartwatches. You may want to check which apps have proper Google Fit integration.
While this could be the cause of your problem, a proper integration with Pokemon GO would likely be easier to achieve. In the meantime, here are a few workarounds to get your account working with Pokemon GO.
First, make sure you have the right permissions set up for Pokémon GO. You can enable the required permissions for Pokemon GO in Google Fit by going into the settings and selecting the appropriate category.
Once you have this, make sure that the app is in the "connected apps and devices" category and that it's enabled. If you have to enable this feature in the first place, you should also make sure to enable it on your iPhone or iPad.
If you're still having trouble syncing your steps with Pokemon GO, you should disable power saving mode on your iPhone or iPad. Power saving mode limits background processes, and this may be the cause of your Pokemon GO not syncing with Google Fit.
To avoid this problem, make sure that Pokémon GO is linked to Google Fit and your Apple Health account. Alternatively, if you're using the Google Fit app, you must disable power saving mode.
Why Can't I Turn On Adventure Sync On Pokemon Go?
If you're experiencing the same problem, try updating your version of Pokemon Go. Sometimes, the battery saver setting can interfere with Adventure Sync, so you may want to disable it.
To fix this, go to the System settings of your phone, and choose "Disable Battery Saver." Then, try reinstalling Pokemon Go. If the issue still persists, try to restart your phone and reinstall the app.
Besides, the Pokemon Go app itself needs certain permissions to be able to use Google Fit and Adventure Sync. Check whether you have these permissions and grant the app the necessary permissions.
If the permissions are not granted, you may have to grant permissions to the app to continue using it. It may take a few hours before the feature works for you. However, it's definitely worth a try!
You're most likely experiencing this problem because your device has a low accuracy mode. To turn this feature on, go to the settings menu of your device.
You should find an option called "Adventure Sync" on the same page. If this feature is off, you'll see a blank circle. If you turn it on, it will display a checkmark. If it's turned off, tap the option and it will prompt you to confirm that you want to enable it.
Can I Connect Pokemon Go To My Smart Watch?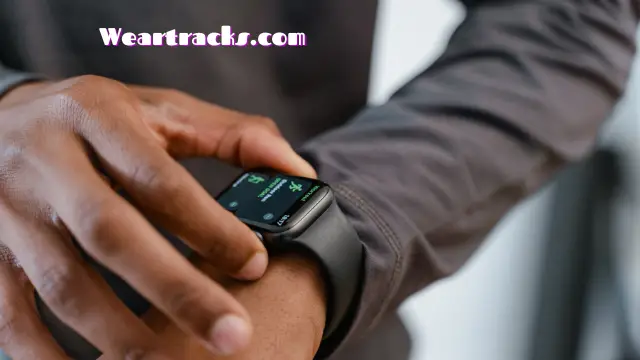 When you play the mobile game Pokemon GO, you may be wondering if you can connect your smart watch to the game. If so, you're in luck! Niantic Labs, the company behind Pokemon GO, has quietly announced plans to phase out support for the Apple Watch. The change will take effect July 1.
The application does not sync with Apple Watch. However, it can be connected to Apple Health for fitness tracking. The app will ask for permission to access your health data, so you can earn rewards.
The app also integrates with Google Fit and Apple Health, so it will be possible to connect your smartwatch with Pokemon GO. However, you should be aware that you can only connect one app to your watch at a time.
While many people still have doubts about the compatibility of a smart watch with the game, it appears to work with the latest version of Android. Android Wear devices can run the game's PokeDetector application and track nearby monsters.
The watch also shows a map of the monster's location. The app is compatible with most Android smart watches. However, some models may not be compatible with Apple's iOS devices.
Does Fit To Fit Work With Pokemon Go?
Currently, FitBit and Pokemon Go do not integrate well. While Google Fit works with Pokemon GO, FitBit is not as compatible as Google Fit, so your steps will not be tracked. To fix this problem, you must disable the power saving mode of your phone.
However, you can connect Pokemon GO to your FitBit with a third party app, such as Adventure Sync. In this way, Pokemon GO data can be incorporated with your Google Fit.
If you are unsure whether your Android device is compatible with Google Fit, check the settings of your Android phone and make sure Pokemon Go is enabled.
The app will require access to your location, so you need to make sure that you have the appropriate permissions enabled. Once you have the appropriate permissions, you can connect your FitBit with Pokemon Go. Once connected, you can use the app to track your steps and calories burned.
Conclusion
The positive effects of Pokemon Go are well documented in numerous studies. Its benefits include improved health, improved social and physical relationships, and increased physical activity. The positive effects, however, only last as long as the player plays the game.
Some people play Pokemon Go for several reasons, including the immersive experience, social aspects, and nostalgia related to the Pokemon universe. Other people play the game only occasionally due to the difficulties it presents, lack of variety, and technical difficulties.