When it comes to Fall Detection, all Smartwatches use the same stable Artificial Intelligence system. The efficiency of an algorithm is directly proportional to the amount of data used to train it.
Apple has accumulated massive amounts of data and has spent years improving their algorithm to make it even better. Therefore, their fall detection is significantly more accurate than the rest.
Here is a related article that might intrest you on Is It Safe To Wear SmartWatch While Sleeping?
However, it is important to note that while all Smartwatches have Fall Detection, their system may not be as accurate as Apple's.
What Is Fall Detection?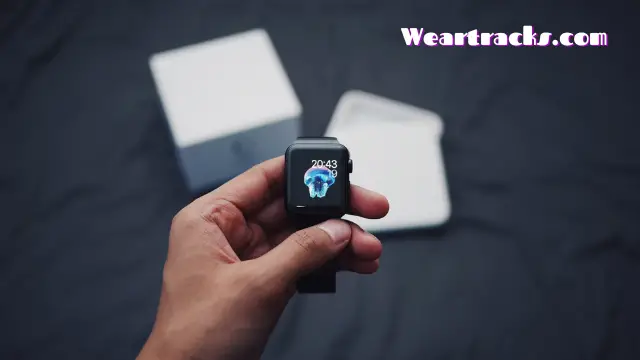 What is fall detection on smartwatches and how can they help seniors stay safe? According to the Australian Institute of Health and Welfare, more than 40% of hospitalised injuries are due to falls. Those who suffer from falls are more likely to die from them, and falls requiring hospitalisation are more common in older people.
Spacetalk, which develops fall detection algorithms, has collaborated with various organisations including the aged and home care sector, the National Disability Insurance Scheme (NDIS), and emergency services. Now, Apple and Samsung have built fall detection into their smartwatches.
The Apple Watch was the first smartwatch to come equipped with fall detection, using data from real-life tumbles to develop this feature. When a user falls, the Apple Watch automatically makes a 911 call, sending vital information like location and medical history to a trusted family member or team of professionals.
The Apple Watch even records a brief medical history of the user, so a doctor or other medical professional can contact the person right away if he or she needs help.
How Does A Fall Detection System Works?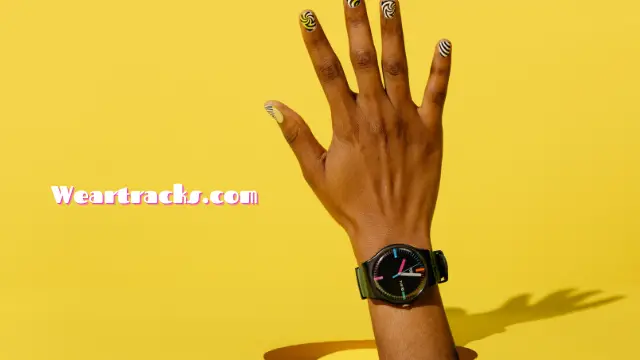 Smartwatches with a fall detection system have an algorithm that monitors the wearer's body motions and sends details to a person's emergency contacts. While this feature can be useful for people with disabilities, many have questioned how accurate the algorithms are.
The good news is that these devices are getting better. But how do they work? The algorithm that works in these watches compares the movement of the wearer's body with the movements of the surrounding area to help the watch detect a fall.
The algorithm that runs this fall detection system is unique to a particular smartwatch. It's designed to learn the user's morphology and separate routine movements from emergency ones. This algorithm has been tested on over 2000 individuals.
If the system detects a fall while the wearer is walking, the watch may call 911 even though the person didn't actually fall. The algorithm also uses data from movement disorders units and Apple employees to determine the initial sensitivity level of the device's sensor.
How Accurate Is Fall Detection?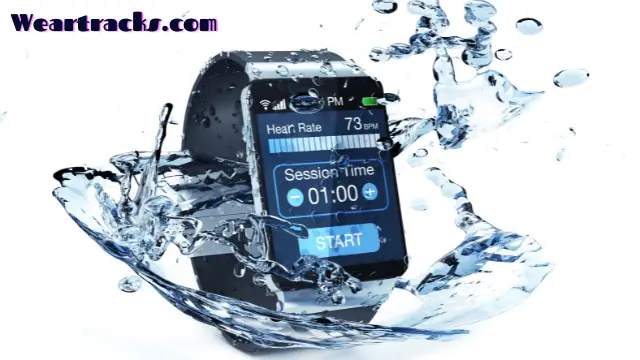 How accurate is fall detection on smartwatches? In a recent study, scientists tested how accurate a smartwatch is at detecting falls. Compared to traditional fall detectors, smartwatches performed better when detecting falls on the same side of the wrist as the user.
The researchers also took into account sensitivity, video recording, and heart rate as criteria to assess fall detection accuracy.
The algorithms used in fall detection algorithms are based on other data collected by the watch to determine if a user is in a danger zone. When someone falls, their smartwatch displays an alert and sends a message to emergency contacts.
While this technology can be useful for the disabled, many question its accuracy. Listed below are some of the benefits of fall detection on smartwatches.
One of the most important features of a smartwatch is its fall detection. Fall detection is a vital feature, especially for elderly or frail people who cannot be left alone.
Most smartwatches that use fall detection technology can be adjusted to meet individual needs. While this may not be as accurate as a conventional medical alert, it is still a good feature to have.
What Are The Limitations Of Fall Detection?
While fall detection has been implemented in several wearable devices, such as smartphones, only a handful of studies have actually tested the effectiveness of these devices. Most of these tests have focused on self-developed wearable devices, while few have used commercial smartwatches.
This study, however, focuses on commercial smartwatches, as well as the algorithm used to detect falls. It also uses a video recording system as a gold standard, and uses blinded data analysis.
Moreover, falls are often missed. A watch with fall detection can be a valuable tool in situations when a person is unable to move or is suffering from a disability.
However, the accuracy of this feature is subject to many doubts. Studies have shown that fall detection algorithms are more accurate near the center of the body, and can cause false alarms if the wearer's arm moves.
While the technology used to detect falls is not perfect, the Apple Watch and Samsung Watch have some of the most advanced fall detection. These two smartwatches can send text messages to emergency contacts and can be used by people with heart conditions.
They are both capable of fall detection, but these devices do have some drawbacks. Although these limitations are relatively small, it is important to note that the Apple Watch is still the market leader in fall detection technology.
Does The Garmin Watch Have Fall Detection?
Some wearable devices can detect falls, but not all of them are accurate. Fall detection works by using accelerometers or other sensors to detect a fall, and then executing a series of functions. If the wearer is conscious, fall detection will trigger an alert or sound an alarm.
Some can even notify emergency services. The best option depends on the activity you're engaged in. Fall detection can be particularly beneficial if you're experiencing difficulty in performing certain outdoor activities.
For people who enjoy exploring and walking alone, the Incident Detection feature on the Garmin watch is particularly useful. It notifies emergency contacts of your fall and provides a location for them to find you.
It also provides the emergency contacts with access to your Connect app, so they can quickly contact you if you fall or need assistance. If you are unable to make a call yourself, Incident Detection will help you make contact with friends and family.
Does Apple Watch SE Have Fall Detection?
You may be wondering: Does Apple Watch SE have fall detection? Yes, you can, but it is a good idea to know how to turn it on and off. The feature is enabled by default for users over 55.
However, if you are an active person, you should leave it on all the time. Below is how to turn on and off fall detection on Apple Watch. Make sure you know your safety and fitness level before setting up the fall detection feature on your Apple Watch.
Fall detection has already saved the lives of countless people. In a recent study, Apple captured thousands of falls in the real world and cross-referenced them with interviews.
The results of the study paint a vivid picture, both empirically and anecdotally. According to Apple, the device is able to detect a distinct signature of an accident or intended action – be it diving for a volleyball or checking a hockey player on the ice.
Does Fitbits Have Fall Detection?
The Fitbit doesn't have fall detection built into the device, but you can add the feature through third-party apps. One such app is Better Alerts, which connects to your Fitbit via Bluetooth. You can install it after you've set up the Fitbit device. It should take about 10 minutes.
However, this feature is limited compared to medical alert devices. For people who are prone to falls, fall detection is a great feature to have.
The sensors in the Fitbit smartwatch and fitness tracker work by detecting when someone falls. When they detect a fall, they can perform functions like sounding an alarm and displaying an alert. If the fall is slow, they don't work as well.
But if it's sudden, they'll sound an alert and send a text to the emergency contact. Besides fall detection, these devices also track the various types of workouts you perform.
Some wearables offer fall detection, but they don't come with this feature out of the box. You can install the feature using a third-party app.
Better Alerts is one example. With the help of this app, you can send location notifications to emergency contacts. Then, you can decide to send an emergency vehicle to assist you. If you have to use your phone, you can also call emergency services or use a call button.
Do Galaxy Smatwatches Have Fall Detection?
Do Galaxy smartwatches have fall detection features? The answer is yes, but not all of them have this feature. The watch must detect hard falls in order to send an alert to emergency contacts. In some cases, the watch cannot detect falls, but it can alert your emergency contact.
However, you can set up a fall alert system with the Samsung Wearable app. First, you have to connect your watch to your smartphone. Then, open the Galaxy Wearable app on your phone. When you select Fall Detection, you can specify the emergency contacts.
The Apple Watch has fall detection. However, it only works in certain regions. Samsung has pushed updates for its Galaxy Watch Active 2 and Galaxy Watch 3.