A Fitbit will work smoothly in the background and sync perfectly with your smartphone and laptop/PC if everything is working properly. It will perfectly provide you with regular updates regarding your health and other fitness stats.
However, technology and gadgets often don't function as we expect them to. If your Fitbit won't sync or refuses to function, there could be an issue with your wireless connection or Bluetooth. Turning the Bluetooth on and off often helps resolve the issue.
However, if you have already tried the above, switched your Fitbit on and off, and charged it well, there could be other underlying issues.
Here is a related article that might intrest you on Can A Fitbit Be Used As A Tracking Device? [Everything You Should Know].
If you wish to troubleshoot your issue and resolve the problem to get your Fitbit to connect with your laptop or phone again, you are at the right spot. Below we shall look at how you can do so effectively. Let's get started!
Why Is My Fitbit Not Connecting To Bluetooth?
Check The Bluetooth Connection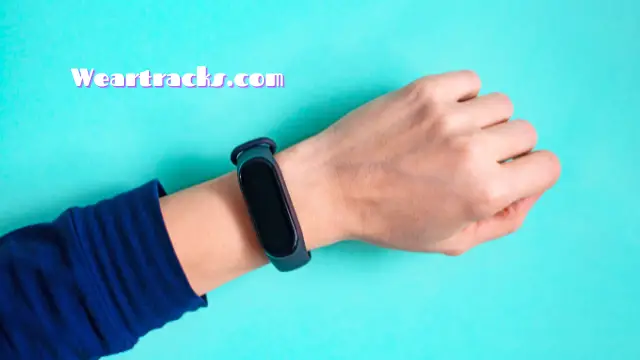 You should check the Bluetooth on your Fitbit and laptop to ensure proper syncing. Ensure it is turned on and both devices are in close range.
If unsure of the connection, go to your Fitbit app and then into the Today tab. A pop-up will show you if your device is connected and whether it is syncing. If you have a Fitbit Versa 2 or 3 and you see a disconnectivity sign, your device cannot reach your laptop. Turn the Bluetooth on your laptop on and off to resolve this issue.
Restart And Reconnect Your Laptop
Restarting the Fitbit app often resolves issues. If you have a windows laptop, make sure you have Windows 10 or 8.1 installed, as the Fitbit app is only compatible with these versions. Also, make sure the app is the most recent version.
Ensure the Bluetooth is on whether you have a Windows or Mac laptop. You can go to Windows settings to toggle the switch on and off. Go to System Preferences on Mac to do this.
If your Fitbit is still not connected, remove the device and repeat the installation setup.
Purchase a Bluetooth dongle from Fitbit if your laptop does not support Bluetooth or is malfunctioning. Also, remove extra devices from your laptop's Fitbit app and Bluetooth device settings. Reboot your laptop or force close the Fitbit app and try reconnecting if all the above fail.
Update Software
App updates often have bug fixes that help improve performance. Updates also bring in new features like the Fitbit AFib detector.
Apart from keeping the app updated, you should also ensure your laptop has the right software installed for compatibility.
Go to the Today tab on the Fitbit app, click your profile picture and go to Device. You will see a notification here if an update is required.
Manual updates are impossible, but you can click on prompts to stay updated with the latest firmware version.
Restart The Fitbit
Often, there may not be an issue with your laptop. In that case, Restarting your Fitbit device may help resolve the issue.
Restart your device based on the model you own to fix software glitches and errors.
Most devices will restart when you hold the device button for 10 seconds until the logo appears. Try syncing your device again once the device restarts. Make sure to charge it properly to see if that resolves the issue.
Uninstall/Reinstall The Fitbit App
If you cannot make your app work and your Fitbit won't connect to your laptop, you should try uninstalling and reinstalling the application. This helps fix bugs and app glitches.
Once reinstalled, it is also a good idea to sync your device with your laptop again. Corrupt data/app, when replaced with a new version, may restart proper function.
Turn WiFi On/Off
A Bluetooth connection varies vastly from a WiFi connection. However, both may interfere with each other's signals which may cause disruptions in syncing. Therefore, it is a good idea to disconnect and reconnect your WiFi to see if this resolves the problem.
This also proves helpful in cases when your laptop cannot detect your Fitbit device at all. Make sure to sync again after toggling your WiFi on and off.
Try With A Different Laptop
Switching laptops is good if you have tried all you could and your Fitbit still won't connect to your laptop. This will make it evident where the issue lies and if your laptop itself is the culprit. 
If your Fitbit is simply not syncing with your laptop alone and working fine with your phone/tablet, your laptop may have some Bluetooth issues.
Use another laptop to log in to your Fitbit account and sync it. If it works, you have your answer.
Be Patient
This may not sound like a fix, but we promise you it can help if there are server issues. The team can only resolve Fitbit app server issues, so all you can do is wait and be patient. Once the issue is resolved, you will realize your Fitbit is working perfectly and syncing well with your laptop. 
Try syncing the device after some hours to see if the server is up again. Also, check out Fitbit's status page to see if they have mentioned any news regarding server issues or failure.
Factory Reset Your Fitbit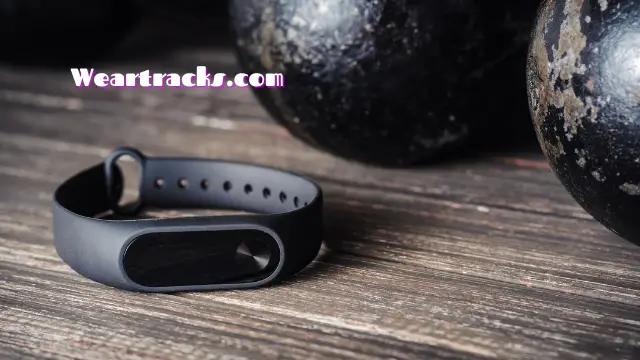 A factory reset should probably be the last thing you should do while trying to get your device to function again. If you have tried out all other fixes and solutions, you can factory reset your Fitbit to delete all data.
Make sure to have a backup copy of your data, so you don't lose it for good. Factory resetting steps will vary based on your Fitbit model. They are different for the Sense and Versa models.
You will have to navigate the settings menu and click About on your device. Select Factory Reset here and select Yes to reset your Fitbit.
Once the process is complete, try to sync your Fitbit with your laptop again to see if the issue is resolved. Unless your hardware is damaged, it will most likely fix the issue.
You can get your Fitbit repaired by a technician or purchase a new one if the device fully malfunctions.
Also, you have to check out my post on the Can I Track My Child With A Fitbit?
Conclusion
A Fitbit is great for tracking your health and statistics related to your progress. It may often run into problems similar to other electronic gadgets and refuse to connect with your laptop or phone.
Although it can get frustrating when your device refuses to sync, some simple solutions may solve the problem easily. Make sure to try all of the solutions listed above to get your device up and running again.
Troubleshooting on your own will save you a trip to the technician and not cost you any money. Good luck!